I woke up on Monday excited to see a Kate Spade Surprise Sample Sale in my inbox. It didn't work on my computer, and when I went on Facebook, over 300 people were pretty mad about it too.
So, I checked out some other sales -
Piperlime was "up to" 50% off, but I didn't really find anything I had to have. And the things I wanted were not marked down very much. I also don't like the way the site is sorted. I like to sort by lowest price, don't you? I want to see what the cheapest finds are 1st, and work my way up from there.
J.Crew
also had a sale. I didn't buy anything, but these are some of the things I was eyeing -
$215 down to $149.99. Such a cute Guia La Bruna bikini! The bows look so cute, but I am sure that once you put the suit on, they would be more on the sides. And $150 is still a lot to me for this suit.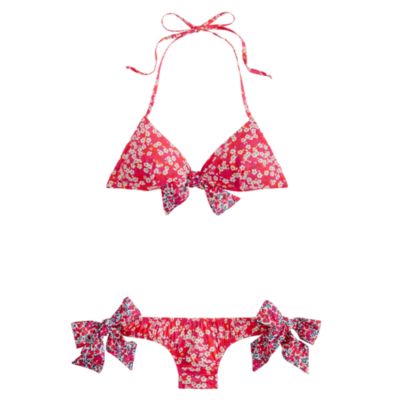 These 3" chino shorts in Herringbone stripe were about $50, and now they are $40. I love the colors, but I don't get to wear shorts as much I would like and don't need them. They are adorable though.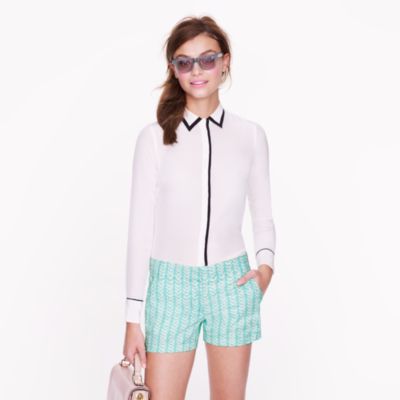 This embroidered eyelet tank was only $10ish off, and was $54.99 but I thought it was adorable - in red or white.
I have been wanting a yellow bracelet and I loved this! $59.99 off of $78. I really want this, but I just recently bought a few other things that I mentioned on the blog the other day - from J. Crew Factory, so I am going to behave for now. :)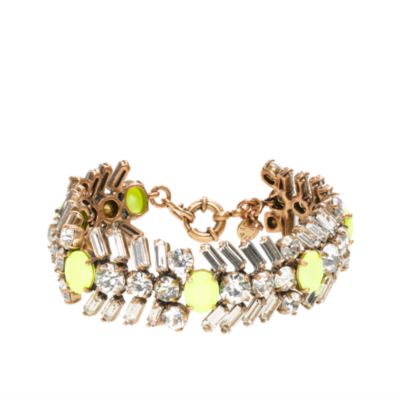 Happy shopping! Let me know if you scored anything fabulous this week!
Have a wonderful weekend.