Happy weekend and almost end to September everyone!!
#NoShopSeptember is almost over and I simply cannot do it for October LOL. I will continue to shop my closet and try not to spend any unneeded money, but I love looking for deals, and even more - I love sharing deals with you guys!
I posted my latest Instagram posts below, with shoppable links and make sure to read to the end where I round up 3 faves or random loves for the week! I am loving doing this every week. I want to know your latest favorites too!
Also, why do I use so many exclamation points when I blog!? I am just so excited to be alive and feeling a little better and be loved by God and my family, my friends and YOU!!!!!!!!!!!!!!!!!
1. "Things are happening guys. Thanks for all the prayers, love & support in the past week, month & year! It literally means the world.
How y'all doing? Let me live vicariously through your credit cards! Shop the look HERE or click the items below.
Most items are "similar" because I am rocking my
#noshopseptember
challenge in these looks!"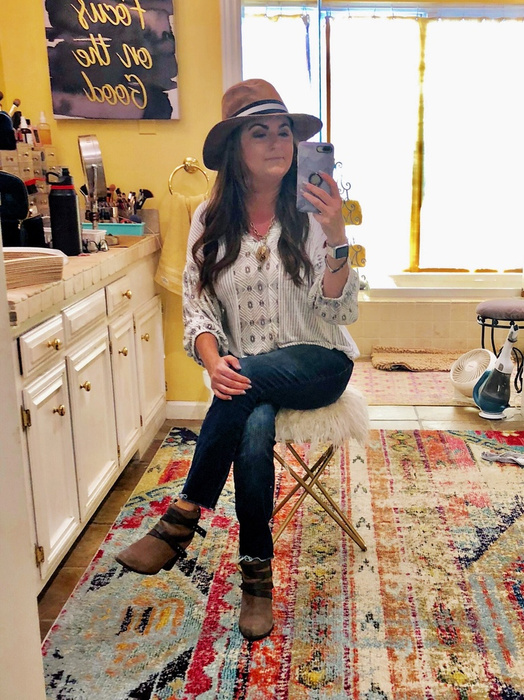 2. "Life starts all over again when it gets crisp in the fall." - F. Scott Fitzgerald My hat is on sale for less than $10! Shop this look HERE or click the items below.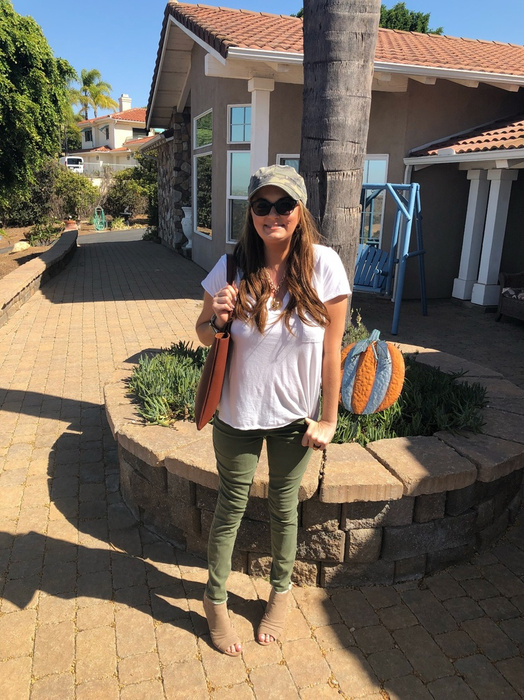 I also shared this awesome ring I got from
Secret Wood
- I am wearing it in the photo above. I
got the Autumn River style, and it is so magical looking! Their jewelry is handcrafted in Canada, using resin and fine woods and each ring has a tiny piece of the world with wonderful sights and experiences within it. SO cool. The 1st 15 people to use my discount code: thanks_gretchcannon will get 15% off any item! This would be a really unique gift to get someone or to treat yourself with.
3. These are literally "My Favorite Hair Tie"! Check them out HERE
& use code: GRETCH20 for 20% off your order & free shipping! I don't get any commission or anything, I just wanted to share the love with you guys because I'm so obsessed - AND I love that they partner with Wigs for Kids
!! They have packages for black, brunette, and blonde hair colors + clear & white. I hope you love them just as much as I do! Let me know if you try some!
4. I had an annual checkup on this day & maybe an acupuncture appt tomorrow! I'm trying to decide if I want to keep acupuncture as a part of my routine, or take a break from it for a while. Do any of you do acupuncture? If so, how often? I am LOVING this Vince Camuto bag from my FabFitFun box! Click HERE to save $10 on your 1st box with the code: HARVEST.
Shop the look
HERE
or click the items below!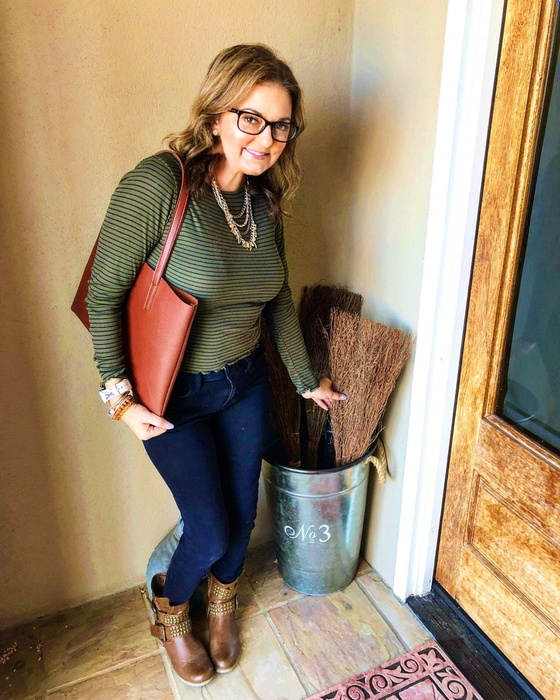 3 Favorite things this week:




1. Listening to..

Maren Morris songs on repeat. I swear this girl is my spirit animal. I LOVE "MY CHURCH"!!!! Also, "I Could Use a Love Song", and "RICH"!


2. Started reading..

The Dinner List, recommended by a Facebook book club I am in! The book is about the age old question "Name 5 people dead or alive that you would want to have dinner with". Audrey Hepburn is at the narrater's table and I am so excited to read this.


3. Something I have my eye on..

THIS designer dupe initial necklace. It is only $15 guys. Is it cheesy? It is a pretty good dupe for THIS $360 Celine designer one! I don't like designer dupes for purses, because I love a good quality, lifer purse (LV) - but for jewelry, I feel like this would be a fun piece to add to my fall wardrobe & end #noshopseptember with on 10/1! lol




What are you guys up to this weekend?

Tell me your favorite things!




Thanks for reading. Love you all!




XOXO,

GretchCannon