I hope your week is off to a good start! Here is my latest Instagram Roundup, so you can shop the looks right from this post! I am calling this week The Instagram 5 Roundup, but then I felt like I wanted to share more, so I added a few more fun things at the end for you.
#1: Last Sunday, I wore this outfit to church. Click the photo or
HERE
to shop the look, or click on the products below! I am going to admit, I have not worn a straight leg or boot cut jean in AGES and I kind of loved it.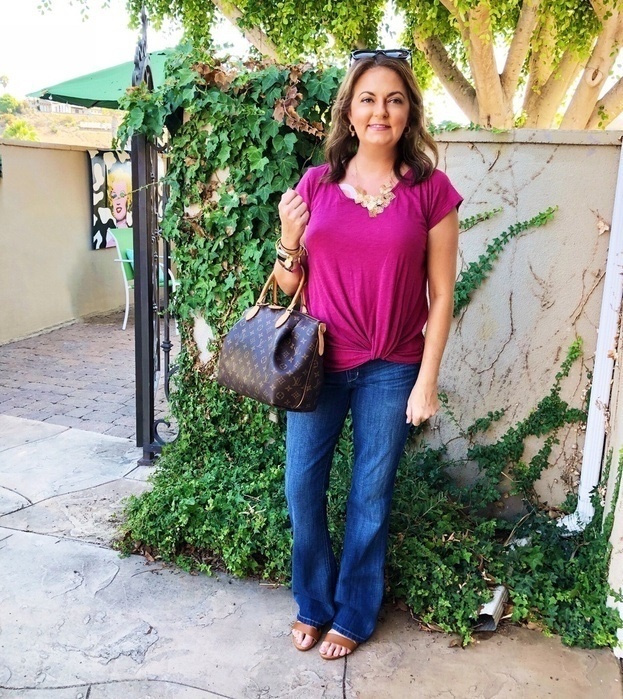 #2: I wore this look out with my Mom to run a bunch of errands. I am really into the return of the "Fisher/ Fiddler" cap/ hats, and I just love wearing the color green! Click the photo or
HERE
to shop the look, or click on the products below.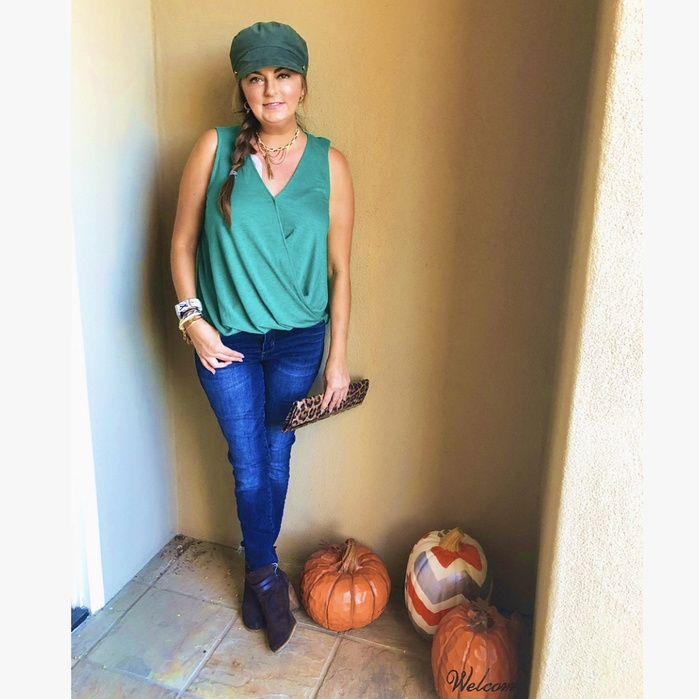 #3: Leopard Trend, shoe edition! I am loving all the leopard shoes that are in style right now. All the leopard anything actually, but I dug through my closet and found that I already had several pairs that were on-trend! Click
HERE
to shop, or click the individually recommended items below.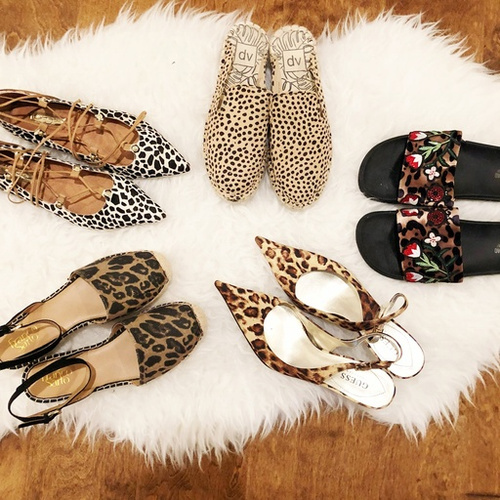 #4: If you follow my
Instagram
stories at all, then you will know that I was SO EXCITED that my
FabFitFun Fall Box
came in the mail last week! Click
HERE
to read my blog post ALLLL about the box, and click
HERE
to get your 1st box for $10 off when you use the code
HARVEST
. I have to say, I am SO impressed with the tote bag, and that Luna bar was amazing.
#5. I went casual with
THIS LOOK
last week for an appointment, and my #NoShopSeptember game is still going strong! I have not purchased any clothing, accessories or beauty item this month. I am saving money, hopefully practicing new habits, and it has been fun to shop my closet and dig out old things that haven't been worn in a while. I love this little pop-up mural that says "Make Waves".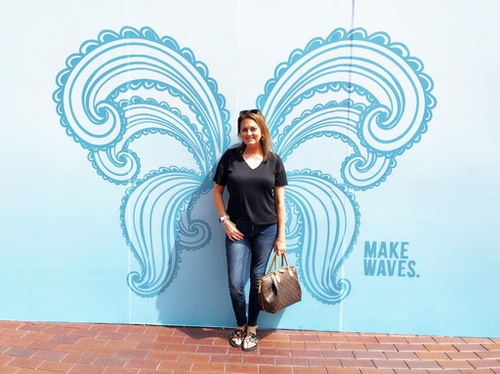 AND!!!!! 3 MORE THINGS, JUST FOR FUN:
1. I finished reading
I Didn't Come Here to Make Friends
by Courtney Robertson yesterday, and I was surprised - the book was honest and witty and I really enjoyed it. The
Kindle version
is only about $8 right now, so read it and let me know what you think!
2. I do a post called "Amazon Weekly" in one of my Facebook groups every Monday. You basically post what you bought the week before by screenshotting your Orders page. It is always fun to see what everyone else is getting from Prime, so I will share something here that I got last week -
PopChips with Ridges
. 24 individual bags for like $20 is a great deal and I cannot find this version in any store! They are SO good ya'll, better than the regular ones are for some reason.
3. I got an email newsletter from Trader Joe's today called
PUMPKINTOPIA
. Who else loves that? I was super excited, because I do love all the pumpkin things during fall and now I really want to try that gluten free pumpkin bread mix they have advertised!!!
That is it!
I want to know what you bought on Amazon this week and if you have any fun plans for the rest of this week! Thank you for reading, I love you all!
XOXO,
GretchCannon